GMusic Entertainment Group

Hello! We welcome everyone to Gmusic Entertainment Group home of Gmusic and Friends featuring Geno Marriott on sax.  We love music and we love playing all types of music from Smooth Jazz, Latin, Classic Rock, Neo-Soul, Gospel and some Country.  We appreciate you stopping by and checking us out. See our upcoming shows and events and join us.  Please sign our Guest Book below and friend us on 
Facebook
.
This site is being updated weekly so again thanks for checking out "Geno & The Spirit of Jazz".

 Gmusic Entertainment featuring: Geno Marriott on Sax

Feel free to contact me at:

Phone: 202.409.0785

email: gmusic369@gmail.com

December 14, 2017

Private Event

Atlanta, GA

December 17, 2017

Private Event

Leesburg, VA

December 18, 2017

Private Event 

Washington, DC

December 19, 2017

Hymn & I Holiday Celebration with

Byron Cage

Bethesda Blues and Supper Club

Bethesda, MD

December 20, 2017

Private Event

Baltimore, MD

December 22, 2017

7:00pm - 10:00pm

Four Points Sheraton

Manhattan-Chelsea

160 West 25th Steet

New York, NY

December 31, 2017

New Years Eve

Springfield, VA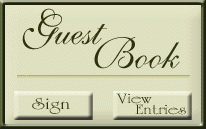 Please sign our Guest Book

Hey Everyone make my single a part of your Playlist!